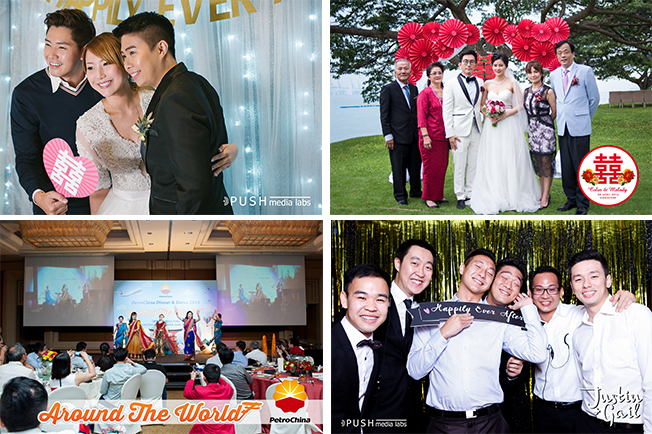 PUSH Media Labs Review
– One of the few instant print companies to provide quality photo-cards / 4R prints enclosed in clear plastic sheets.
– Plain white waterproof backing with no advertisements.
– Each and every single photo is colour and exposure corrected by our digital artist before printing them out.
– Wireless photo transmissions with our own internal Wi-Fi network.
– 2 units of 4R dye-sub photo printers (600 prints/hour), 4 units of photo-card printers (400 prints/hour) for faster printing time.
– All soft-copies edited and returned in high-resolution files after event.
– All equipment ( except projector ) will be provided and set up by us.
– Equipment rental available. eg. projector rental
– Our photographers take really good distortion-free group photos.
– Photography and Videography coverage available for events and celebrations.